Best Italian Feature Film Award Visioni dal Mondo 2022
Motivation: is a very interesting work both as a testimony and as an opportunity to reflect on a complex period of our recent history also because what happened is presented with a multiplicity of testimonies that are not necessarily unambiguous.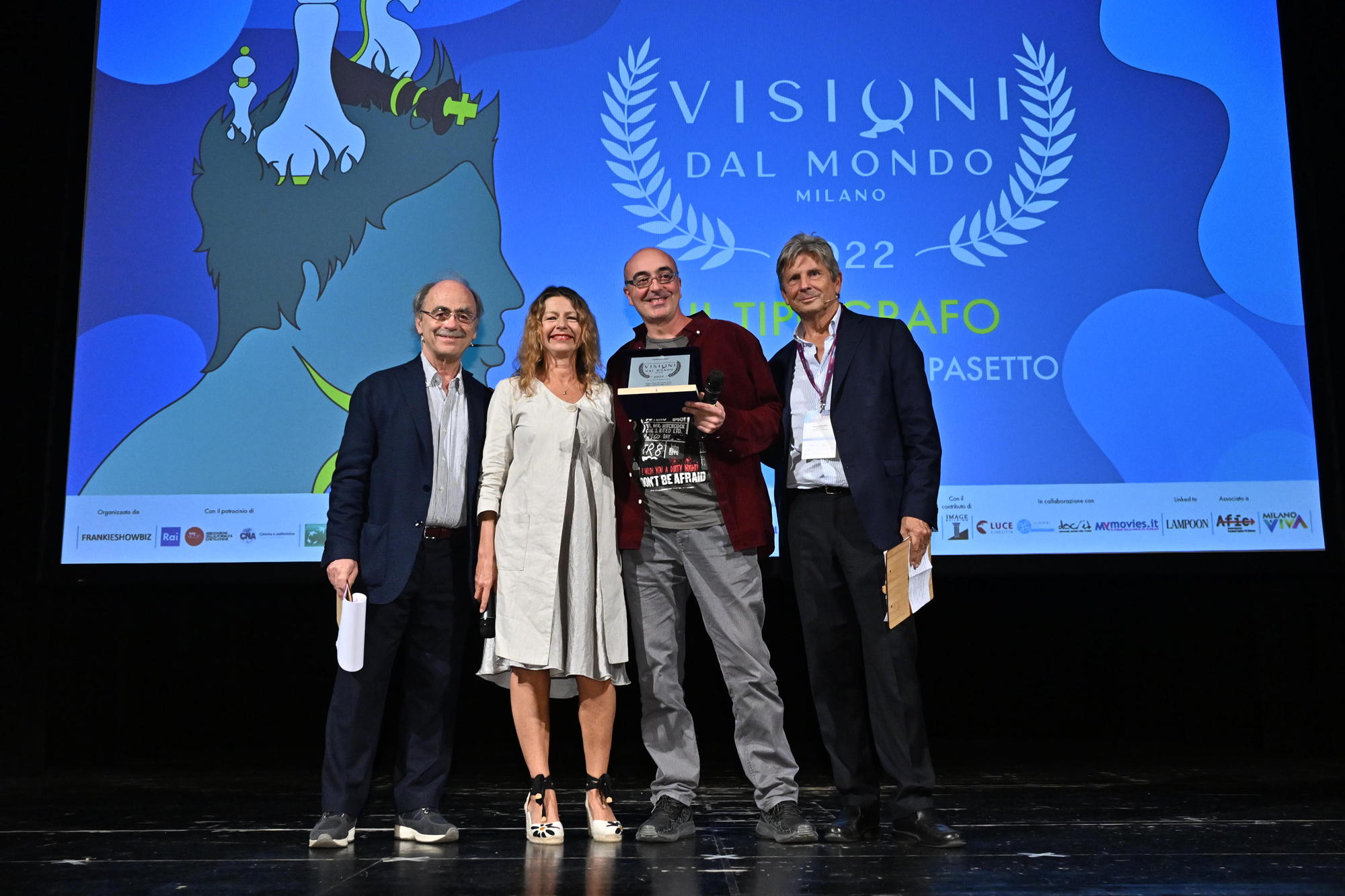 Official jury special mention
Motivation: a beautiful story, which begins with a father in a tree and his young son filming him with his new video camera. An original gaze, that of the boy, which delicately, poetically and without the need for sentimentality or emphasis, recounts our relationship with nature and, with an ancient and moving modesty, the passing of the baton between two generations. The skilful use of editing and music and the perfect narrative balance take us inside those woods and into the beautiful soul of those who do not want to let them disappear, of those who do not stop caring, daily, for nature and themselves. And it leaves us with the hope that our children can do better than us, especially if we know how to transmit love, care and kindness of spirit to them.

New Talent Opera Prima BNL BNP Paribas Visioni Dal Mondo 2022 award
Motivation: for the sensitivity and intelligence shown in being able to understand the documentary not as a mere observation of reality but as a testimony of an inner vision of a place in its many facets. We reward the ability to give the audience empathy for objects, animals and people alike, transmitting great tenderness. Refined is the synergy created between image and sound, witness to a clear directorial awareness.

Young jury special mentions
For the Italian Competition Feature Film category, motivation: for having tackled the topical and universal issue of the right to housing with a light-hearted and non-superficial vision, entering into the lives of varied and intriguing characters and reminding us spectators how cinema can and must also have a political function outside politics itself.

For the category New Talent Opera Prima Italian Contest, motivation: for having transformed the observation of reality into an epic narrative, for having rendered the urgency of pushing one's own limits. Dragging the spectator with it. A real common dream.

Rai Cinema award, dedicated to Franco Scaglia
Motivation: for having been able to capture, through the essence of cinema, a universe of worlds, cultures and traditions, which condense the uniqueness of human nature in a transversal journey between spirituality and matter.

Visioni Dal Mondo 2022 Best International Feature Documentary award
Motivation: incredible and moving portrait of two Afghan women imprisoned due to Islamic patriarchal law who try to gain control over their lives. The two filmmakers had incredible access to the protagonists and the prisons of Afghanistan and created this compelling cinematic documentary against the restrictions on all sides.

International jury special mention
Motivation: a beautiful and compelling cinematic story of a young African working in the gold mines to finance his future employment. The slow and poetic pace of the documentary reflects rural life in Burkina Faso and tells a powerful story of a lost childhood.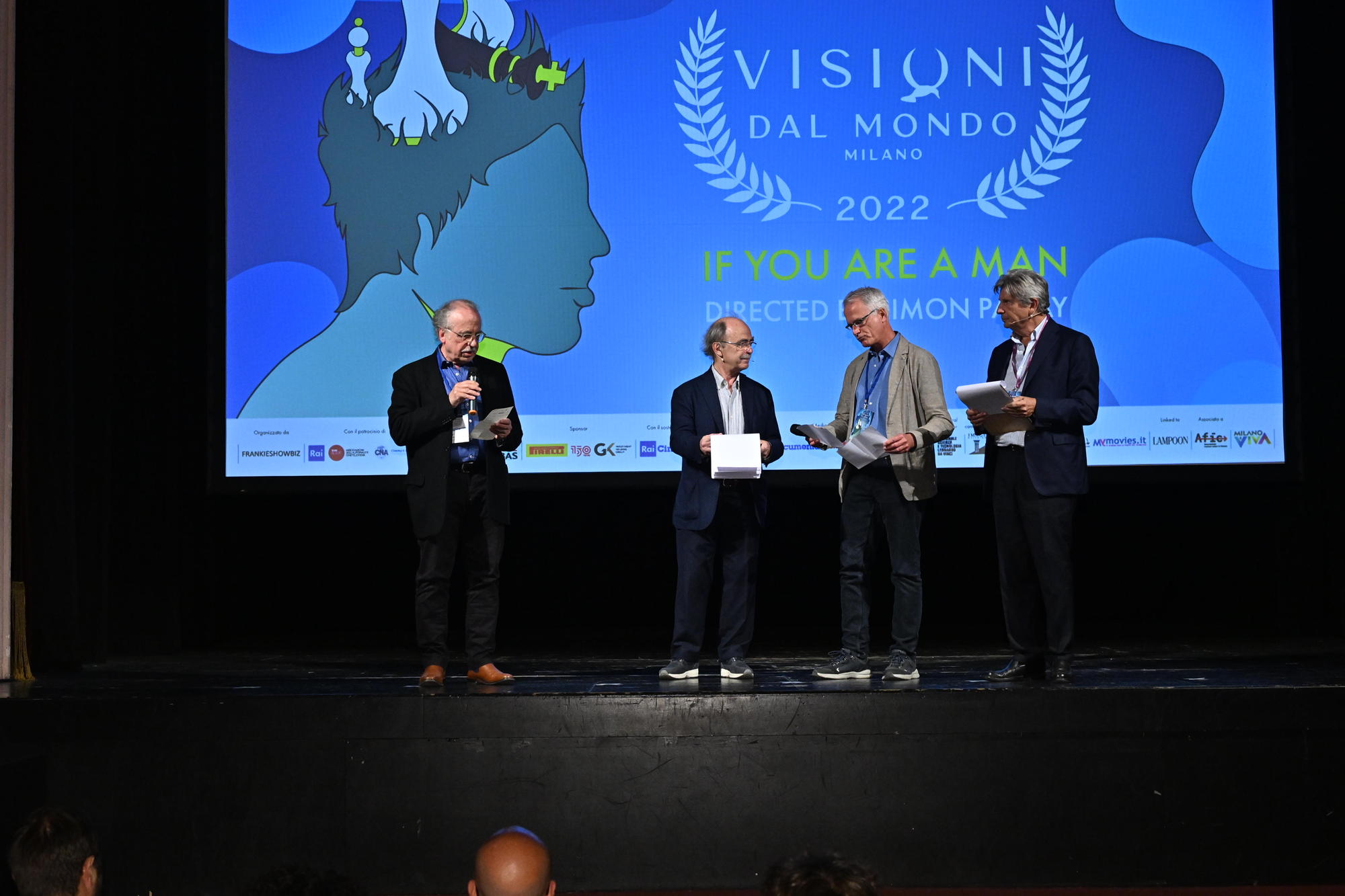 Visioni VR contest - press special mention
Motivation: throughout the duration of the vision, the director manages to make the viewer feel truly present during the creation of the World. Genesis is in visual language exactly what one would expect from a new media: a way of telling stories that can otherwise only be imagined.
Motivation: the cartoon technique played a key role in this short film, making it totally unexpected. Virtual reality is not used to amaze but to convey: thanks to an interesting use of 360° filming, the director made every single point of the scene an important detail for the narrative and skilfully had the ability to tell an intense story without the use of words.
Visioni VR contest - Content creator special mention
Motivation: a documentary in which form is substance, extremely engaging both in the images and through the narrated voice. It proves capable of harnessing the full power of virtual reality to condense what has happened over millions of years into a few minutes. An extremely immersive sensory experience.