Looking for
Volunteers

Volunteers
9th INTERNATIONAL DOCUMENTARY FESTIVAL VISIONI DAL MONDO
The 9th International Documentary Festival Visioni dal Mondo will be held September 14-17, 2023 in Milan.
VOLUNTEERS

Visioni dal Mondo is seeking volunteers!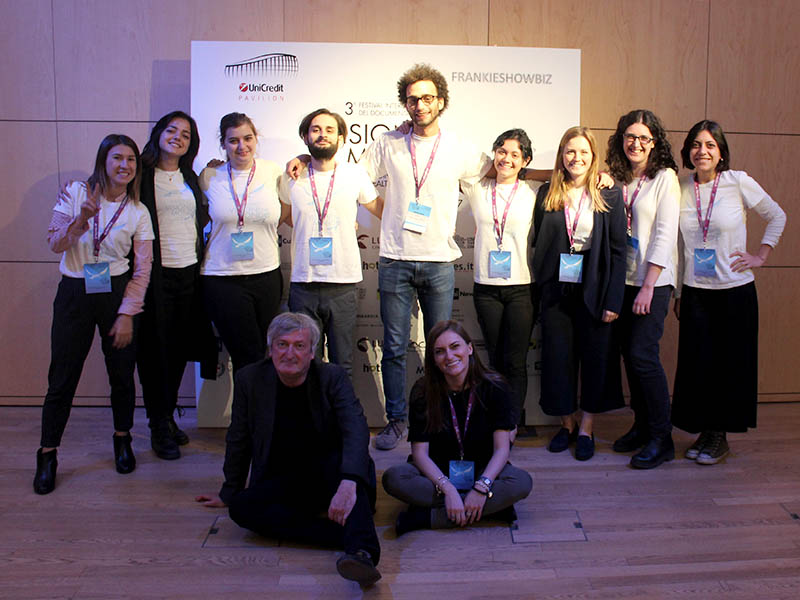 The requirements:
predisposition to interpersonal relationships and to work in team;
availability in the preparation phases of the Festival to support the organization and promotion activities;
flexibility, initiative, adaptability and accountability;
good knowledge of English (an additional language will be appreciated).
You'll be part of a team, but you could  also be assigned position of responsibility to be carried out independently. You will report to the festival's manager.
The Festival manager responsible for the  'Volunteers team' will organize (closer to the festival date) a meeting  to inform about the Festival, and the job/duties of the volunteers.
Benefits for  Volunteers
To be a team member and to experience first hands the organization and implementation of an international film festival;
To receive after the end of the Festival an attendance certification and a presentation letter signed by the director
Curricular internship:
If your university is organizing and authorizing the curricular internship, under a tutor responsibility, fill the above form. The festival will then contact you.
Visioni dal Mondo
Via Privata Maria Teresa, 11
20123 Milano
+39 02 8088 6811
info@visionidalmondo.it