Italian contest – Short film
Brief Synopsis:
Summer 1994: in an Italian provincial Multisport Complex, the caretaker has to keep an eye on a very special private summer camp. The news reaches an elderly policeman, who decides to investigate. Between comedy and surreal, for the first time the protagonists tell a story which links the Italian province to 11th September.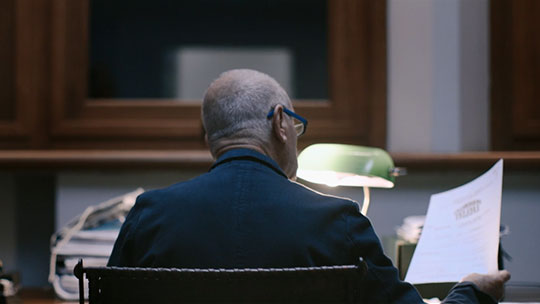 Directed by: Luca Bedini
Production: Taiga
Producer: Gabriele Veronesi, Luca Bedini
Editing: Leonardo Alberto Moschetto
Cinematography: Marco Brandoli
Running time: 16'
Country: Italy
Year: 2021
Contacts: Enrico Vannucci – Varicoloured | info@varicoloured.eu
Director's note:
This hidden and surreal story immediately fascinated me because it contained the ingredients of a spy movie in a very particular setting. One of the most important historical episodes of the last 20 years had its initial chapter in a provincial Multisport Complex: this fact for me is incredible. When I met the two main characters, I understood that this story had to be told by their own points of view.