Etcetera, in the world of Mario Dondero
Brief Synopsis:
The documentary recounts the professional and human life of Mario Dondero, considered one of the most original and committed photojournalist of the second half of the 20th century. The director met Dondero on several occasions in his last year of life, accompanying him in his latest reportage.
Not a systematic work on his work but the story of the life of an artist who has gone through our recent history documenting the human condition, conflicts and hopes, but also narrating through his pictures the icons of culture and entertainment. Many people looking at his shots, will remember images stuck to their memories and will feel to have lived this emotion, and the historical moments part of the legacy he left to all of us.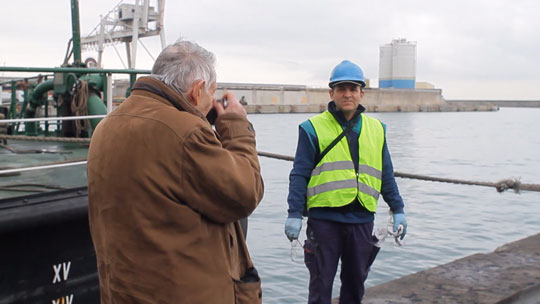 Directed by: Maurizio Carrassi
Production: Istituto Luce / Cinecittà
Producer: Maura Cosenza
Editing: Mario Chavarria Kaifmann
Music: Enzo Pietropaoli
Running time: 74'
Country: Italy
Year: 2020
Contacts: Maurizio Carrassi │ mauricarrassi@hotmail.com
Director's note:
He was born in Milan in 1928 and his story is intertwined with the events of our country. At the age of 16 he reached a partisan formation and entered Milan in April 45. That ideal drive becomes the rite of passage to adulthood and will characterize his whole life.
We have been able to make use of precious repertoires made available by the Istituto Luce that allow an effective narrative, visual and historical contextualization, representing a great reservoir of memory of which the always analogical photography of Dondero is paradigm.
Maurizio Carrassi