TASTE OF CEMENT
7 October 2017 h. 17:30
film Navigation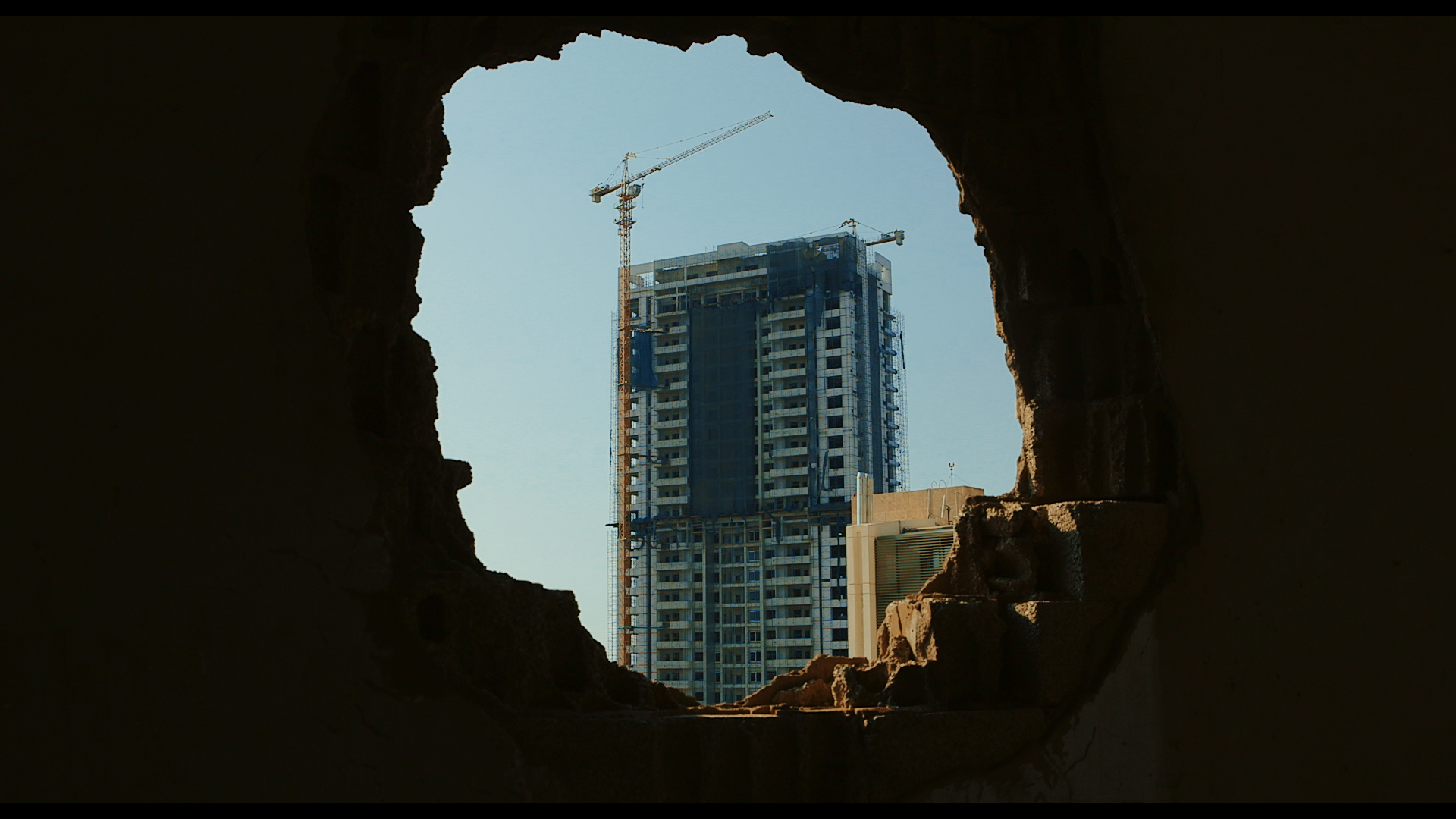 In Beirut, Syrian workers are closed up in a yard, where they work on a skyscraper. The only contact with the outside is a hole on the basement. Ripped away from their land, where the war is not over yet, they gather at night around a small TV to get news from their country hoping for a different and better life. Taste of Cement won the international Competition at Nyon Festival Visions du Réel in 2017.
---
SCHEDA TECNICA
Directed by: Ziad Kalthoum
Screenplay: Ziad Kalthoum, Ansgar Frerich, Talal Khoury
Production: BASIS BERLIN Filmproduktion, Bidayyat for Audiovisual Art
Producers: Ansgar Frerich, Eva Kemme, Tobias N. Siebert
Editing: Alex Bakri, Frank Brummundt
Cinematography: Talal Khoury
International sales: Aleksandar Govedarica – Syndicado
Email: aleksandar@syndicado.com
Tél. ++421949635890 – www.syndicado.com
With the support of: Arab Fund for Arts and Culture, Doha Film Institute, Screen Institute Beirut
Running time: 85'
Country: Germany, Lebanon, Syria, United Arab Emirates, Qatar
Year: 2017
Contacts: https://tasteofcement.wordpress.com/
" …not being able to walk to the city, they can only observe it with their sad eyes. Hanging banners order their curfew after 7.00 pm. They turn on the TV to get news of their country and see if their houses have been destroyed. Going to sleep, they wait for a new day." (Ziad Kalthoum)
---
TRAILER
TASTE OF CEMENT – TRAILER from Visionidalmondo on Vimeo.
---
LOCANDINA