The festival directors nominate:
The Official Jury composed of leading figures in documentary cinema. The Jury will award the UniCredit Pavilion Prize of 5000 euros.
The Student Jury: a Jury composed of students of the most known cinema and documentary university departments and specialized schools. The students Jury will award the Young UniCredit Pavilion Prize of 2500 euros.
Riconoscimento Rai Cinema: Rai Cinema will choose a title in the competition that will be rewarded with the acquisition of television rights for the Rai networks.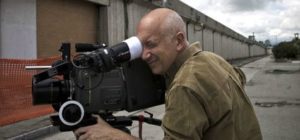 DAVIDE FERRARIO
Born in 1956, he now lives in Turin. Graduated in American Literature at the University of Milan he began to work in the cinematographic field in the 70s as a film critic and essayist. At the same time he started up a little distribution company which he still manages today. He made his debut in directing in 1989 with his film "La fine della notte", a film that was considered the "Best Independent Film" in this year. He later directs both fictional movies and documentaries that made him earn high esteem in Italy and abroad such as in international festivals in Berlin, at the Sundance, in Venice, in Toronto and Locarno. Among which: "Tutti giù per terra", "Figli di Annibale", "Guardami", "Tutta colpa di Giuda" and the works he realized with Marco Paolini. His chronologically last movies are the fictional movie "La luna su Torino" (2014) and the documentaries for movie theaters "Piazza Garibaldi" (2011) and "La zuppa del demonio" (2014). Besides, he is a novelist and works as a freelance for newspapers and radio channels.
MAURIZIO NICHETTI
Graduated in architecture, he studies mime art and works at the Piccolo Theatre in Milan. In 1974 he establishes the theatrical Company QuellidiGrock in Milan. From 1970 to 1978 he works as a screenwriter in the atelier of Bruno Bozzetto. In 1979 he writes, directs and performs his first movie Ratataplan. Working in television, he furthermore hosts several shows (Quovadiz? Pista! Fantasy Party) and directs altogether more than 150 commercials. In 1998 he is part of the panel of the International Film Festival in Berlin and in 1999 of the Festival in Cannes. Three Nastri d'argento: 1980: Ratataplan, 1989: Ladri di saponette (winner of  Festival of Moscow), 1997: Luna e l'altra (winner of the Brussels International Fantastic Film Festival), in 1991 the David di Donatello for Best Script for Volere Volare (also winner of and the Most Popular Film of the Festival at the Montréal World Film Festival). Since 2014 he is artistic director of the Milanese branch of the Centro Sperimentale di Cinematografia.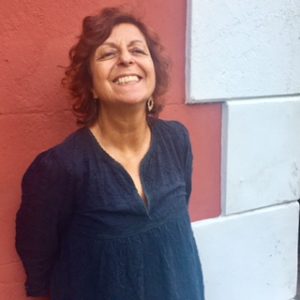 MINNIE FERRARA
Since 1990 she produces feature films and documentaries with her production company Minnie Ferrara & Associati Srl. With those movies, she participated at the most prestigious national and international film festivals. For years she works, besides her role as producer and executive producer, as a lecturer at the IULM University and the Civic School of Cinema in Milan, giving classes in Master's degree Cinema, Television and New Media and evening course Master in Cinema Production. Since May of 2012 she is Councilor of the Boards of Directors of the Lombardia Film Commission, in delegation of the City of Milan. Since June of 2016 she is Director of Studies at the Michelangelo Antonioni Film Institute in Busto Arsizio.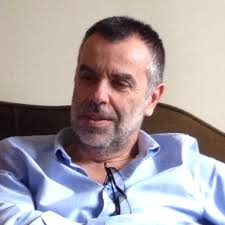 PAOLO MADRON
Born in Vicenza, journalist since 1988, he is today director of the online daily newspaper Lettera43.it and of the weekly publication Pagina99. He graduated with a thesis about the textual analysis of film and was instructor at the chair of History and Cinema Critics at the University of Padova for three years. In 1984 he published at the publisher Pratiche "L'analisi del film", a collection of papers about cinematographic semiotics. Moving to Milan he began his journalistic career at the weekly newspaper Milano Finanza, for which he was also for four years news correspondent from New York. In 1994 he migrated to the editorial staff of the weekly publication Panorama, first as their economic correspondent and later as their vice director. In 2008 he left Mondadori to land at Sole24 Ore, for which he was correspondent till march of 2010, with long working periods in the USA and China.
He has also been columnist at Il Foglio and Il Giornale. Furthermore he is the author of numerous publications, among which the biographies of Silvio Berlusconi ("Le gesta del Cavaliere", Sperling&Kupfer) and Cesare Romiti ("Date a Cesare", Longanesi) with whom he has written "Storia segreta del capitalismo italiano".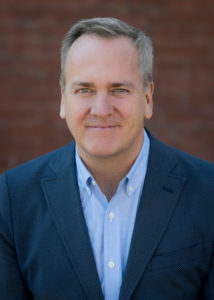 CHRIS MCDONALD
Chris was appointed Executive Director of Hot Docs Canadian International Documentary Festival in October of 1998. In 2013, he was named Hot Docs President. Hot Docs is North America's largest documentary film festival and market event.  In 2011, Hot Docs opened the world's first documentary-focussed theatre, which operates year round and is Toronto's largest cinema.  A native of Montreal, Chris holds a degree in Film Studies from McGill University. Prior to Hot Docs, Chris was development director for five years at the prestigious Canadian Film Centre, the advanced film, television and new media training centre founded by director Norman Jewison. Prior to his term at the CFC, Chris worked for two national environmental organizations. He sits on several industry advisory boards, and has served on panels and juries at leading film festivals and markets around the world.
STUDENT JURY
A Jury composed of students of the most known cinema and documentary university departments and specialized schools. IULM, Università Cattolica del Sacro Cuore di Milano, IED – Istituto Europeo di Design, Università degli Studi di Milano Dipartimento di Beni Culturali e Ambientali, Civica Scuola di Cinema, Centro Sperimentale di Cinematografia.
Centro Sperimentale di Cinematografia: Bartolomeo Corsini, Direttore del Centro Sperimentale di Cinematografia and Paola Ferrario, Resp. Segreteria Didattica del Centro Sperimentale di Cinematografia
Civica Scuola di Cinema: Laura Zagordi, Direttrice della Civica Scuola di Cinema and Germana Bianco, Relazioni internazionali e festival Civica Scuola di Cinema
IED – Istituto Europeo di Design: Piergiorgio Gay, Coordinatore e docente dell'Istituto Europeo di Design di Milano (IED)
IULM: Gian Battista Canova, Preside della Facoltà di Comunicazione, Relazioni pubbliche e Pubblicità della Libera Università IULM
Università Cattolica del Sacro Cuore di Milano: Mariagrazia Fanchi, Professore Associato Dipartimento di Scienze della comunicazione e dello spettacolo Università Cattolica del Sacro Cuore di Milano, Ruggero Eugeni, Professore Ordinario di Semiotica dei Media Dipartimento di Scienze della comunicazione e dello spettacolo Università Cattolica del Sacro Cuore di Milano and Maria Francesca Piredda, docente del Dip. di Scienze della comunicazione e dello spettacolo

Università degli Studi di Milano Dipartimento di Beni Culturali e Ambientali: Raffaele De Berti, Professore Associato di Cinema, Fotografia e Televisione, Università degli Studi di Milano Dipartimento di Beni Culturali e Ambientali e Elena Dagrada, Professore Ordinario di Cinema, Fotografia, Televisione e Nuovi Media Università degli Studi di Milano Dipartimento di Beni Culturali e Ambientali