Italian contest – Full-length film
Brief Synopsis:
Anton, a young thirty-years-old director, has always been afraid of losing his old father.
He is afraid of growing up, of failing and not being able to live without his protective shadow.
One day, however, when his ninety-years-old father decides to retire in a small house full of memories, in order to die in peace and solitude, Anton understands that their time together is coming to an end.
He then decides to move to his home and start to record with his camera the last moments of life together.
After so many years their troubled lives, made of joys and sorrows, of successes and failures, will meet again for the last time in an attempt to prepare themselves to accept the inevitable destiny that one day will separate them forever.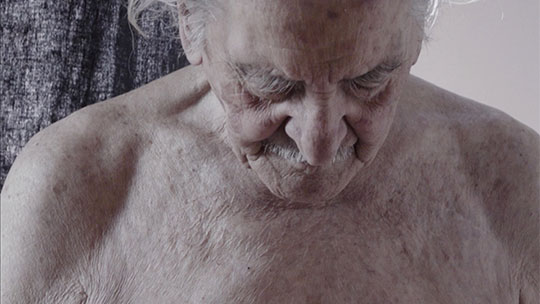 Directed by: Anton Frankovitch
Production: Centro Sperimentale di Cinematografia – Sede Sicilia
Producer: Ivan Scinardo
Editing: Michele Gallone
Cinematography: Anton Frankovitch
Running time: 59'
Country: Italy
Year: 2021
Contacts: Anton Frankovitch | frankovitch.anton@gmail.com
Director's note:
I've always been obsessed with the fear of growing up and losing my father.
It's in this context that his will to die in solitude fell upon me as an inevitable showdown.
Growing up is normal and at the same painful as it implies a distancing from those who took care of us.
Making this movie is an attempt to overcome my fears.
I started recording the last moments of my life with my father with the aim of sculpting his image forever through the ability of cinema to crystallize time.