Italian contest – Short film
Brief Synopsis:
In the aftermath of the Second World War, two ship-loads of Italian labourers and their families travelled to the southernmost tip of South America to build a city at the end of the world.
Over seventy years later few survivors live to tell the tale, but their legacy lives on.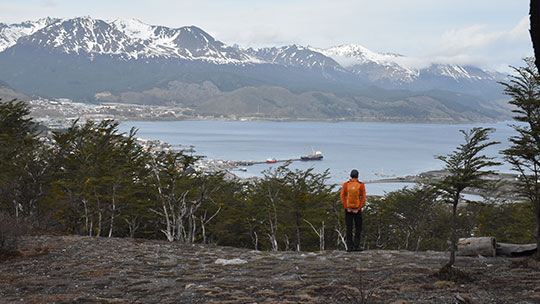 Directed by: Tomàs Sheridan
Production: Associazione Concorto e Polifilm Media
Producer: Claudia Praolini
Editing: Chiara Granata
Cinematography: Tomàs Sheridan
Running time: 29'
Country: Italia, Argentina, Scozia
Year: 2020
Contacts: Tomàs Sheridan | tommy@polifilm.co.uk
Claudia Praolini | claudia.praolini@concorto.com
Director's note:
As a son of immigrants, when I heard the story of the 1200 Italian migrants who set sail from post-war Italy to get to Argentina's southernmost corner to start building the city of Ushuaia I was instantly fascinated by questions around what is left of their legacy today.
In present-day Italy immigration is a hot topic, but there are Italians in Ushuaia still alive today that emigrated in search of a better life and in the process created a vibrant community and the foundations of a city that is thriving seventy years on.