Italian contest – Full-length film
Brief Synopsis:
Over a period of 7 years, Stefano talks about his choice to undertake the reassignment of sex from female to male. The first steps, the interviews with a still feminine face and voice, the problems that arise with hormonal treatment.
Many challenges and many goals, not all of them succeed.
"Ste" obtains consent to interventions to change a body in which he does not recognize himself. Soon he reaches great visibility.
But at the end of the parable in the media he is disappointed by the LGBT world, by the false activism, and by the attacks received on the new image he has projected of himself.
Finally mature, Stefano confronts his past. Through the reflection of his true identity, he has now achieved his purpose: a "normal" life.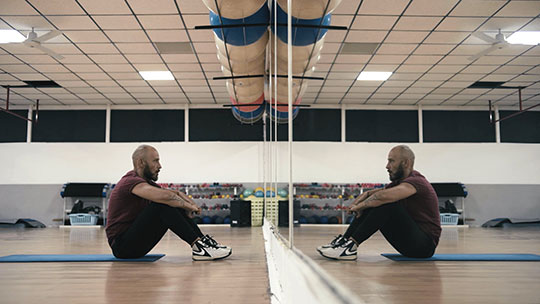 Directed by: Matteo Faccenda
Production: Coralmente Film
Producer: Matteo Faccenda
Editing: Matteo Faccenda
Cinematography: Lorendo Casadio Vannucci, Matteo Faccenda
Running time: 75'
Country: Italy
Year: 2021
Contacts: Matteo Faccenda| matteo.faccenda@gmail.com
Director's note:
This film was a long journey to discover someone who has always been close to me since I was a teenager, the discovery of a friend, of his essence. […] A huge learning that gave birth to many questions about identity, about human nature, about our society hungry for "heroes" who are then torn to pieces when convenient. At the same time that Stefano transformed himself into the man he is today, I too stopped being that guy with the camera in hand and became an adult.