Italian contest – Short film
Brief Synopsis:
Origines – LE VOYAGE is a documentary that aims to tell the lives and the innate artistic inclinations of a group of second generation Italian guys, through a musical and visual journey that investigates their relationship with the past, with the primordial origins, and which results in man's deep ancestral link with nature. The faces of the protagonists evoke sounds, memories, distant lands: music is the fil rouge that runs through the story, made of ancient sounds, primitive, that never dominate the visual story, but rather accompany it, in a succession of references and auditory memories. Recounting the memory starting from the sounds of nature, in order to stimulate the observers themselves to undertake a journey into a remote past, common ground of our shared.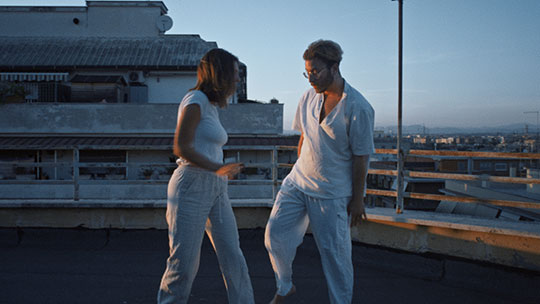 Directed by: Amir RA
Production: Amir RA & Wale Studio
Producer: Amir RA & Wale Studio
Editing: Francesco Mazzatti
Cinematography: Leonardo di Fabrizio
Running time: 10'
Country: Italy
Year: 2021
Contacts: Amir RA & Wale Studio| elenfantdistribution@gmail.com
Director's note:
The stories of the protagonists lead to the awakening in all of us of the desire to be connected with their past, therefore also with their origins. In the light of the latest violence in Italy and the world, it is essential to ask ourselves who we are and where we come from, only in this way will we second-generation boys finally be able to come out of the shell, coming to introduce ourselves and to express ourselves for what we really are. Precisely for this reason the idea of bringing together all these talents in the sign of art seemed to me to be the only form of resistance possible, seeking an identity that disregards skin color and religious belief. In a world where the distances between cultures tend to widen, where ethnic and religious conflicts worsen, my attempt to show the worlds and lives of these children in a dynamic of daily coexistence, outlining the lives of the marginalized, of the last, of the forgotten, can help us to reach the deep motivations of a conflict strongly ideologized. In this direction the choice to use the verses of the poem -Still I Riseby Maya Angelou moves, to highlight the need for a fight against all forms of racism, ignorance and prejudice.