Brief Synopsis:
The vibration of machines echoes across the desert. Ever since Jordanian nomads settled in the spectacular landscape of Wadi Rum, they grew dependent on complex water infrastructure. The source is right below their feet, yet they struggle to meet basic needs. In the meantime, deep-water extraction feeds private large-scale farms, animates visionary development and secures growing urban population. Bedouins, farmers and city dwellers: they all expect to have a fair share, but digging for "blue gold" unleashes environmental timebomb. Living Water tells the story of power, exploitation and changing ecological circumstances in one of the most water-poor countries in the world.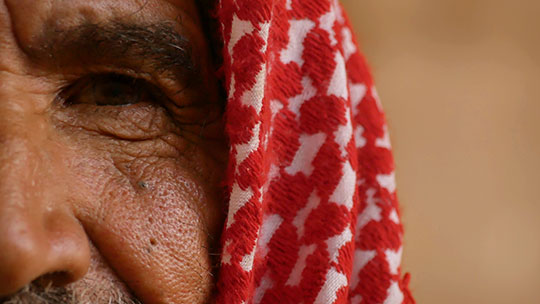 Directed by: Pavel Borecký
Production: Anthropictures – Pandistan
Producer: Pavel Borecký, Veronika Janatková in partnership with Art Salam with support of Al Jazeera Documentary
Editing: Pavel Borecký
Cinematography: Pavel Borecký
Running time: 77'
Country: Switzerland, Czech Republic, Jordan
Year: 2021
Contacts: Pavel Borecký | pavel@anthropictures.cz
Veronika Janatková | veronika@pandistan.net
Director's note:
You and I live in the Age of Consequences, but there is one project of resistance we shall undertake together. It is the programme of emancipation and liberation of so-called resources and raw materials, including humans. It is the aspiration of using film as a tool for blending different realisms, of processing environmental grief, because grief we must, and […] of using the inherent vulnerability of existence as a powerful political machine.