Brief Synopsis:
In many ways, Syrian sisters Juli and Maryam are like other teen girls their age: they love animals, makeup and music. But unlike others, the sisters and their mother have been living for nine years in a cramped room inside Aleppo's biggest hospital. With the Syrian uprising at a near standstill, their mother attends to COVID-19 patients while the two sisters form their own brigade of young hospital helpers. Spirited Juli ceaselessly voices her desire to escape their living situation, but this pits her against her mother, who prefers the safety of the hospital to an unpredictable life on the outside.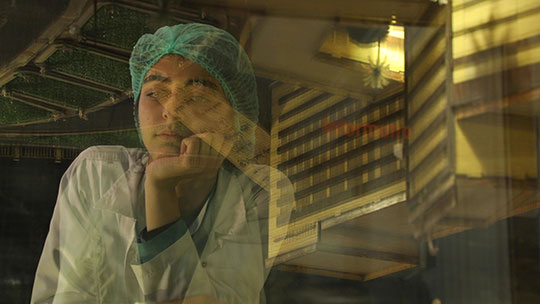 Directed by: Reza Farahmand
Production: cinema Varite
Producer: Marjan Alizadeh, Morteza Shabani
Editing: Reza Farahmand, Fatemeh Bonyadi, Mosayeb Hanaie
Cinematography: Reza Farahmand
Running time: 75'
Country: Canada, Iran, Syria
Year: 2021
Contacts: Marjan Alizadeh | arthousecinematheque@gmail.com
Director's note:
Juli and her family have lost their father and their house in the war but this is not just a one-time bitter memory, because every day it's been repeated in the worst possible way. […]
What makes Juli and her moments exceptional for us is the war she is waging against her mother in order to reach her little wish of having a house. […] Juli at the age of 16, symbolizing the next generation of adolescents in Syria, reminds us that bloodshed and darkness cannot destroy a family's wish of having beautiful moments.