Italian contest – Full-length film
Brief Synopsis:
Lorenzo Riva, a world-famous Italian fashion designer, and Luigi Valietti, his collaborator and former partner, are fighting to regain the heights of haute couture in an economically stagnant Italy. After years of separation they return to live together and begin a dependent relationship, economically and emotionally. In their daily lives, made of boring days or important events, they do not stop pursuing their goal as if they were at the beginning of their careers.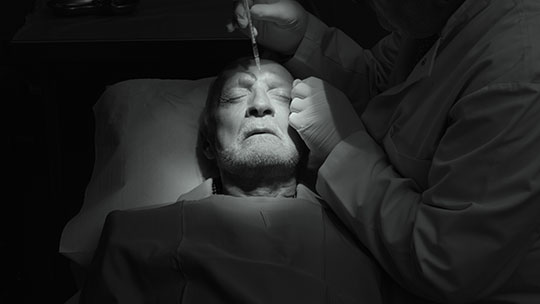 Directed by: Ilaria Gambarelli
Production: Aretuas Films, Chakalaka Films
Producer: Ilaria Gambarelli, Hector Ulloque
Editing: Ilaria Gambarelli
Cinematography: Luis Caballero
Running time: 82'
Country: Italy/Spain/France
Year: 2020
Contacts: Ilaria Gambarelli | ilariagambarelli@gmail.com
Director's note:
After a few hours with Lorenzo Riva, in an impeccable terrace on Lake Como, elegance and beauty took over. I realized that I had in front of me a force of nature, a man full of vitality, irreverent towards everyone and with a great desire to get involved in new projects. Beside him was Luigi Valietti, more discreet and attentive. I immediately learned that in certain areas of their lives the two worked in unison and I decided to film a portrait of this relationship.