Brief Synopsis:
This is the story of girls and boys, teenagers in crisis exposed to the world of education.
Their destiny is shaped in school through their individual stories of families on welfare and chronic unemployment. For some, it is a story of rebellion and unruliness with certain individuals too stubborn to escape the cycle of failure and resignation.
Full of humor and tenderness, this film recounts their experience at the Collège Saint Martin, a multicultural "last chance" school with a kindly principal and motivated teachers.
After his film "Children of Chance," about the young children of Turkish miners, Thierry Michel has intimately filmed these teenagers and their teachers over two years.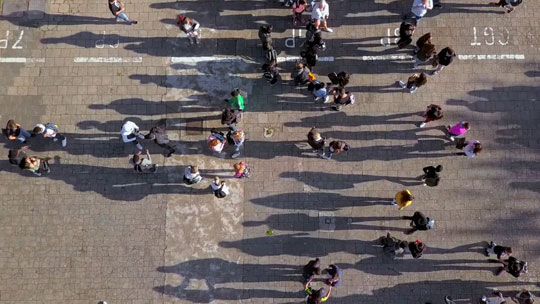 Directed by: Thierry Michel
Production: Les Films de la Passerelle
Editing: Idriss Gabel
Cinematography: Thierry Michel
Running time: 102'
Country: France
Year: 2020
Contacts: films@passerelle.be