Synopsis:
The short film recounts, through the language of film, Pirelli's corporate culture, represented as a "stage for the arts and technology". A narration through images inspired by Bertolt Brecht's play Vita di Galileo (Life of Galileo) that crosses the various areas of corporate culture promoted by the Pirelli Foundation: theatre, music, art, literature, research, innovation and sustainability. It is an inseparable combination of artistic and scientific creativity that has always characterised Pirelli's identity.
The protagonists take turns in a choral representation in which the iconography of the product, the circle, becomes the inspiration of the cinematographic language. The fil rouge of the narration is in fact a circular beam of light that illuminates different scenes and scenarios from time to time, creating the suggestion of a theatrical setting even in environments disconnected from the context of the artistic performance. The set is a geography of places and imaginaries: the archive, a heritage of over four kilometres guarded by the Foundation in the heart of the company's Headquarters, a memory of history and contemporary values; the factory as a place of community, work and knowledge, which becomes a space of ritual and new myths, industrial humanism. The Pirelli Research and Development laboratories, where the age-old memory of rubber and materials is transformed through the alchemic wisdom of mixtures and the geometric seduction of surfaces, patterns and engravings; Luna Rossa Prada Pirelli, a synthesis of technology in motion, common project, passion, legend and challenge. The stage of the Piccolo Teatro Grassi in Milan, the ideal environment of representation and sharing, the elected symbol of public cultural space; the contemporary art space, the Pirelli HangarBicocca, where project, symbols and belonging coexist.
A journey through places, faces, words, to remind us that 'We are' enterprise, memory, and future.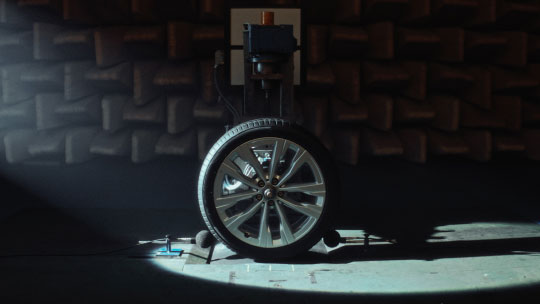 Director: Mattia Colombo, Davide Fois
Production: MUSE FACTORY OF PROJECTS
Lenght: 7′
Nation: Italy
Year:  2023