Concorso italiano – Lungometraggi
Nathalie has had a dream she has pursued since childhood: a gold medal in fencing. A consuming ambition that blurs into obsession. An accomplice father and demanding life master who pushes her to try any path to victory. A legendary coach. 12 years of challenges, three Olympics with two different flags.
Nathalie trains obsessively, travels the world participating in international competitions, following gurus and propitiatory ceremonies. She marries a TV chef. She builds herself a winning and hyper-performing public persona, but on the piste she keeps losing.
Upset by the sudden death of her father, Nathalie establishes an intense inner dialogue with him, to seek his help once again and win the medal.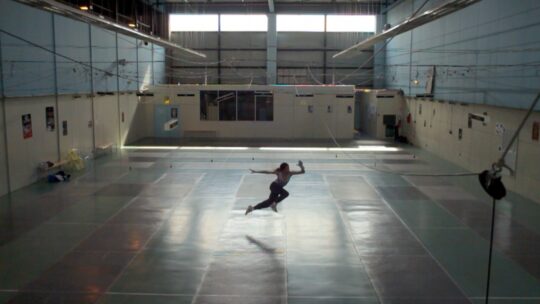 Director:  Martina Moor
Production:  Nanof, Playtine Films
Producer:  Filippo Macelloni
Editing: Adelina Bichis, Martina Moor, Anna Savchenko, Giorgia Villa
Cinematography: Beniamino Barrese
Lenght:  86′
Nation: Italy, Belgium
Year:  2023