ACCIDENTAL ANARCHIST
8 October 2017 h. 15:30
film Navigation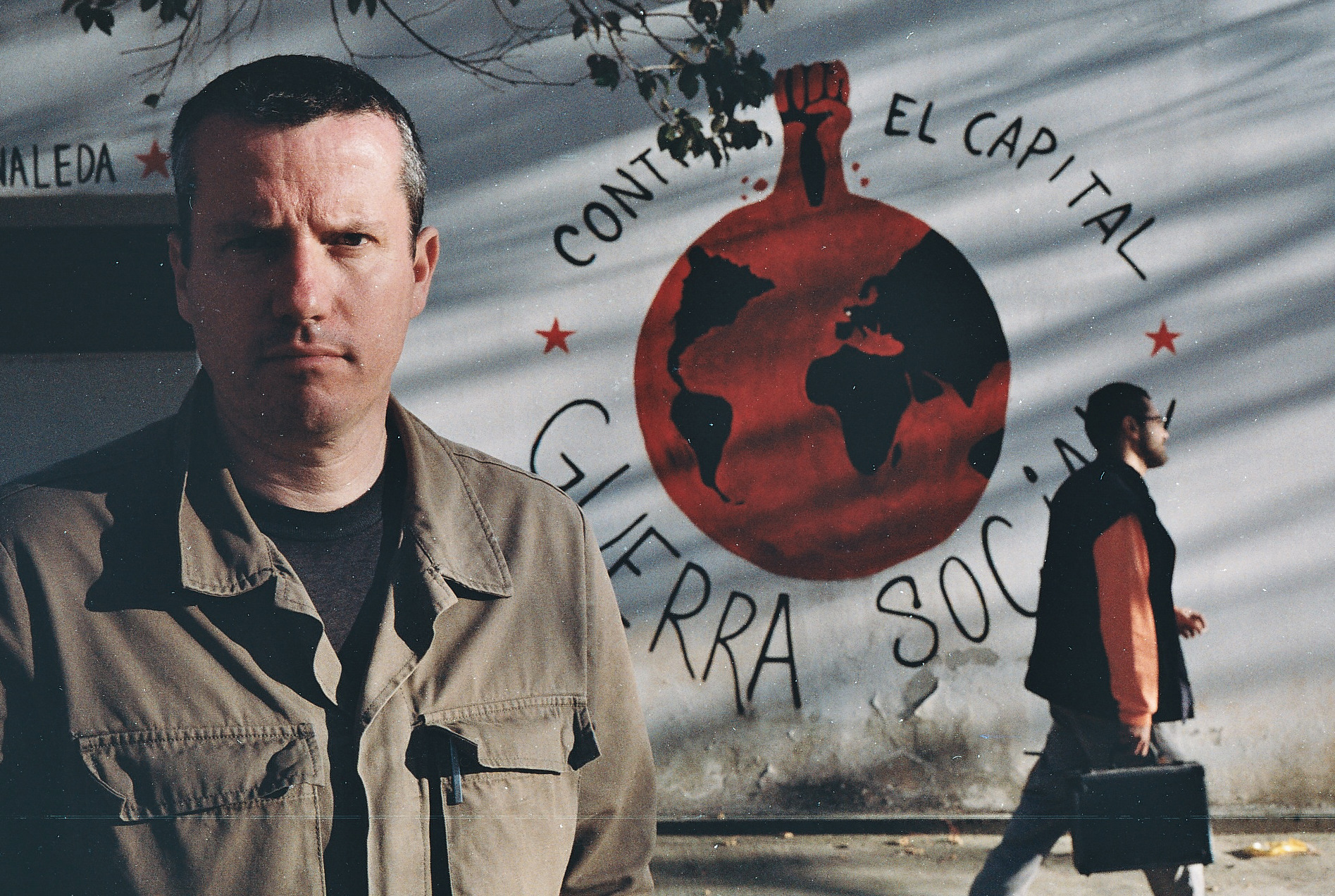 Accidental Anarchist takes us on Carne's journey, once a diplomat in the British Foreign Service, from his painful and public breach with the government and the suicide of his colleague, David Kelly, who had denounced the falsity through which the British government wanted to justify the war in Iraq, to his exploration of new ideas and new forms of social and political organization. This journey takes us to America, Europe and then to war-torn Syria where anarchist ideas of self-government and equality – above all of women – are being put into action. The documentary is a compelling guide to the current political crisis, but above all an inspiring insight into the practical possibility of a better society, told through one man's extraordinary story.
---
SCHEDA TECNICA
Directed by: John Archer, Clara Glynn
Screenplay: Carne Ross
Production: A Hopscotch Films and Creative Scotland
Esecutive: John Archer, Clara Glynn
Editing: Berny McGurk
Cinematography: Neville Kidd, Javier Manzano, Dirk Nel, Nicholas Weissman
Running time: 84'
Country: UK, Iraq, Spain, Syria, USA
Year: 2017
Contacts: http://www.hopscotchfilms.co.uk/
"When we look around the world today we feel conventional politics is broken.  The disconnect between the leaders and the people, the widening gap between the rich and the poor, the privileged and the dispossessed.  So Carne's Anarchism really spoke to us. He seemed to have an answer for these difficult questions. We felt these ideas deserved a wider audience, and that Carnes personal journey, from establishment insider to Anarchist had an inherent drama that deserved to be seen on the big screen.  For Carne the political should be aimed for the rest of us. Change is up to us." (John Archer, Clara Glynn)
---
TRAILER
ACCIDENTAL ANARCHIST- TRAILER from Visionidalmondo on Vimeo.
---
LOCANDINA