The annual appointment with the cinema of the real, far but near, at work to prepare the contents of the 2020 edition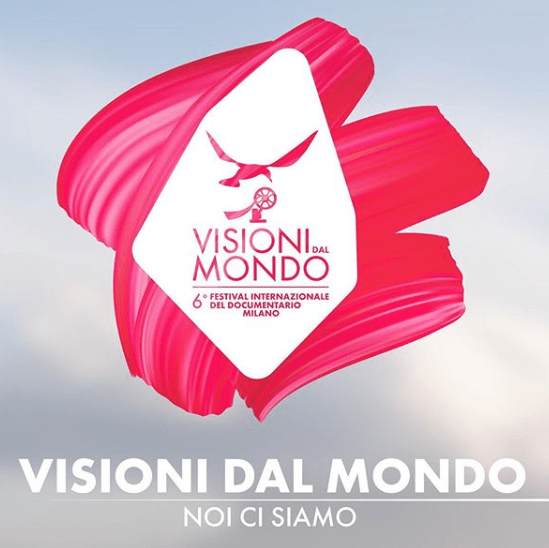 Milano, April 30th 2020. In a moment where today more than ever the story blends with reality, the International Documentary Festival Visioni dal Mondo, the long-awaited appointment with the cinema of reality now in its sixth edition, scheduled from Thursday 17th to Sunday 20th September 2020, launches Visioni Talks, a program of video pills that will be published on the festival's social networks to convey proximity and to tell that work is continuing on the contents of the new edition.
A program to make us feel closer, to shorten the distance in this difficult moment of physical and social isolation through the digital world, to provide reassurance and motivation without losing enthusiasm, waiting to start again.
Visioni Talks aims to give continuity and emphasis to the themes and topics of the Festival, passions, culture and the most beautiful emotions that overcome any distance and keep united and positive. The protagonists of Visioni Talks' pills: Francesco Bizzarri, Founder and Director of the Festival, the Artistic Director Maurizio Nichetti, Cinzia Masòtina in charge of Visioni Incontra, the Industry section of the Festival, and, even more importantly, the directors who have won or received a special mention at the most recent editions of the Festival, who will greet the Festival and share their experience.
Visioni Talks is also an invitation for the 2020 edition to subscribe with their projects/films to the Festival's competitions: "Stories from the contemporary world", the Italian competition for young independent filmmakers; "Storytellers of our Time: a Mirror into the Future", the international competition dedicated to foreign independent productions and "Visioni Incontra", the industry section's competition dedicated to work in progress projects in search of funding.
On the website www.visionidalmondo.it and on the social profiles of the Festival it will be possible to keep up to date with the 2020 edition.