Processi (Perturbazione Lucifero)
Brief Synopsis:
August. Corigliano Calabro. Calabria. While the fishermen celebrate the Madonna della Neve, Italy suffocates under an anomalous heat wave called "Lucifer". The daily work of the fishermen is mixed with the conduct of the procession followed with the most complete devotion by their families, comparing an ancestral work as the beliefs and rituals that accompanied it.
Here Nature takes over, gives and takes away at will, exposing man to his vulnerability, thus leaving him at the mercy of his ancestral beliefs.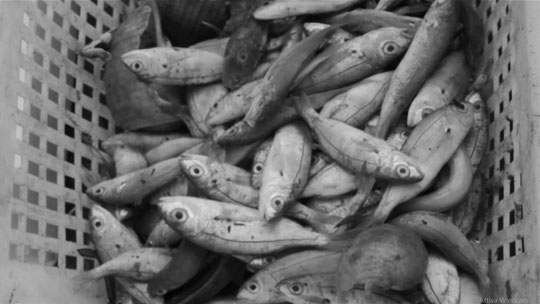 Directed by: Adriana Ferrarese
Production: Ceresa Films
Producer: Adriana Ferrarese
Editing: Adriana Ferrarese
Cinematography: Adriana Ferrarese
Running time: 18'
Country: Italy and France
Year: 2019
Contacts: Adriana Ferrarese │ adriana@ceresa-films.com
Director's note:
"The film is the second episode of a trilogy in production entirely dedicated to the religious rituals of a village in Calabria. The trilogy aims to explore the relationship of man to spirituality and his human and natural condition between Earth-Sea and Heaven. Contrary to the first episode (Process-Visions from the World 2016) which took place entirely on "Earth" and where human rules had full control, this time man must confront the Sea (and the climate), thus letting its vulnerability shine through."
Adriana Ferrarese