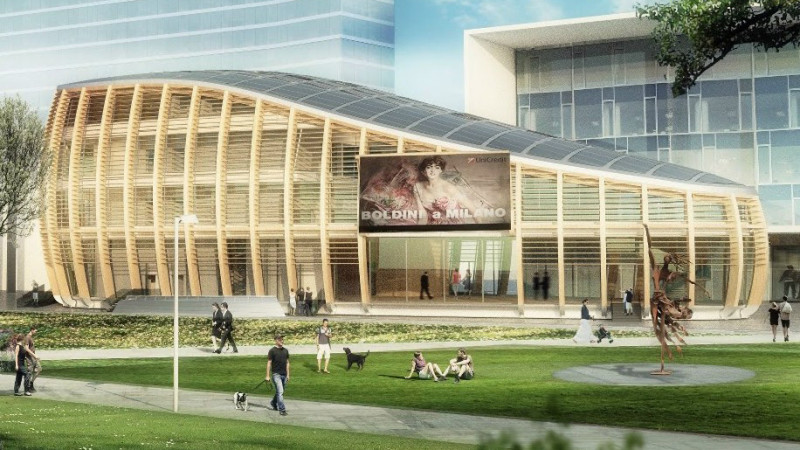 The Festival takes place every year at the UniCredit Pavilion.
UniCredit Pavilion is the new space designed by Michele De Lucchi that opens in the center of Milan as the aggregation point for a number of excellent cultural and artistic  projects.
UniCredit Pavilion is a multifunctional space open to conferences, concerts, exhibitions, Festivals, workshops and laboratories, a production and exhibition space to serve the city and its citizens.
The International Documentary Film Festival "A Window on the world – Images of Reality" (Visioni dal mondo, Immagini dalla realtà) matches the philosophy and objectives of the Pavilion, because it is thought to be a place and an opportunity for dialogue, participation and experimentation, which narrates the contemporary documentary or as we prefer to call it, "the Cinema of Reality".