FRIDAY 7th OCTOBER
WORKSHOPS / PANEL
The Funding, the editorial policy and the procedures for co-production of RSI – the italian swisse public Radio Television'.
Speakers: Diana Segantini (the Rsi cultural department responsible ), Michael Beltrami (the Rsi producer of ' Stories'), Silvana Bezzola Rigolini (producer,and Rsi  responsible for acquisition and  co-productions), Bruno Bergomi (producer de LA2DOC).
SATURDAY 8th OCTOBER
WORKSHOPS / PANEL
"From the school to the screen: a research on the documentary's methods and teaching practices".
Saturday, October 8 – Room 1 – 10:30 am
The meeting is organized in collaboration with the Civic School of Cinema Luchino Visconti.
Speakers: Nicolas Philibert (Director), Gianfranco Pannone (Director), John Burgan (professor and director).
Coordination: Tonino Curagi (director and professor of  Civica) and Fabrizio Grosoli (Artistic Director of 'Visioni dal Mondo, immagini dalla realtà' (A Window on the world, Images from Reality).
Short features from the  CILECT Prize
Saturday, October 8 – Room 1 – 14:00 pm
The CILECT Prize  (Centre International de Liaison des Ecoles de Cinéma et de Télévision)  is an annual international competition reserved to short features docu produced by  the students of 160 cinema schools based worldwide.
A TRIBUTE TO PIETRO MARCELLO
Sunday, October 9 – From 10:30 am – Room 1
TRIBUTE AND MASTERCLASS WITH PIETRO MARCELLO
The masterclass hold by the famous director Pietro Marcello, is coordinated by Paola Malanga (deputy director of RAI Cinema) and by Fabrizio Grosoli (artistic director Visioni dal mondo, immagini dalla realtà).  The Masterclass is preceded by the screening of 'Il Passaggio della Linea', presented by Pietro Marcello at the 64th Venice film festival and nominated for best documentary at the 2008 David di Donatello. The Pietro Marcello marathon continues with Umile Italia 9×10 and by Bella e Perduta. During the closing ceremony of the Festival, Sunday evenong, the 9th, Pietro Marcello is awarded with the Unicredit Pavilion recognition for his work.
PIETRO MARCELLO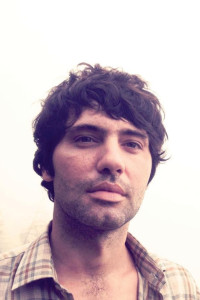 Peter was born in Caserta in 1976. From 1998 to 2005 he worked as an organizer and programmer at the Damm of Naples and in those years he made his first short features films, Carta and Scampia and the documentaries Il Cantiere e La Baracca. In 2007 Pietro brigs to the Venice Festival, in the Horizon section, Il Passaggio della Linea. In 2009 he directs his first feature film, La Bocca del Lupo (The Mouth of the Wolf), that wins the Turin Film Festival and get, among others, also the Caligari Prize and the Teddy Bear at the Berlinale.In 2011 Il Silenzio di Pelesjan (The Pelešjan's Silence), is the special event at the Venice Film Festival. With the independent production company Avventurosa, born for the project La Bocca del Lupo (The Mouth of the Wolf), in 2015 he produces the movie Bella e Perduta, presented for the first time in competition at the Locarno Film Festival.