The festival directors nominate:
Visioni dal Mondo Special Jury Award of 5.000 euros, conferred by influential jurors as: Antonio Calabrò, journalist and writer, director of Pirelli Foundation and vicepresident of Assolombarda; Nicoletta Ercole, producer and well-known costume designer for Cinema, theater and television; Piergiorgio Gay, director, teacher of IED European Design Institute and member of Italian Cinema Academy; Valerio Jalongo, director; Gudula Meinzolt, Head of Industry programme at Visions du Réel Festival international de Cinéma Nyon (Svizzera); Francesco Virga, producer and co-founder of MIR Cinematografica.
BNL Gruppo BNP Paribas Visioni dal Mondo Young Jury of 2.500 euros, conferred by a jury composed of students of the most known cinema and documentary university departments and specialized schools such as IULM, Civica Scuola di Cinema Luchino Visconti, Università Cattolica del Sacro Cuore di Milano, IED – European Design Institute, Università degli Studi di Milano Dipartimento di Beni Culturali e Ambientali, Centro Sperimentale di Cinematografia, Istituto di Cinematografia Michelangelo Antonioni (Busto Arsizio).
Riconoscimento Rai Cinema, dedicated to Franco Scaglia. Rai Cinema will choose a title in the competition that will be rewarded with the acquisition of television rights for the Rai networks.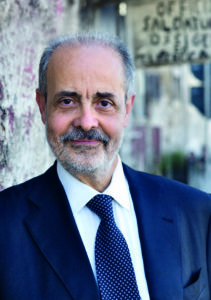 ANTONIO CALABRÒ
Antonio Calabrò, writer and journalist, is vice-president of Assolombarda and director of Pirelli Foundation. Member of many Foundation's boards (Triennale Milano, Unicredit Lombardia, Touring Club, Nomisma, Orchestra Verdi, Parenti Theatre, Unipolis, etc.) He teaches at Università Cattolica del Sacro Cuore and Bocconi University in Milan. He was editorial director at "Il Sole24Ore" Group, director at press agency ApCom and at the weekly magazine "La Lettera Finanziaria". He worked at "La Repubblica", "Il Mondo" and "L'Ora". Among his last books "Orgoglio Industriale" (Mondadori 2009), "Cuore di Cactus" (Sellerio 2010), "La Morale del Tornio" (Università Bocconi Editore 2015) and "I Mille Morti di Palermo" (Mondadori 2016).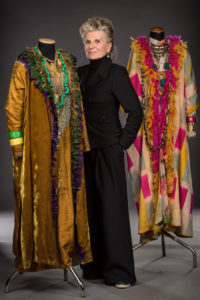 NICOLETTA ERCOLE
Costume designer for Cinema, Theatre and television since 1974, she has been designing costumes for many italian and international directors. From Marco Ferreri of whom she has signed the costumes of 12 films to Bolognini, Visconti, Benigni, Tornatore, Vanzina, Pieraccioni, James Cameron, Francis Ford Coppola, Monicelli, Lina Wertmuller. She has been designing costumes for more than 130 films for cinema and television and many theatre shows with Polansky,Giorgio Ferrara e many others. About the cultural and cinematographic fields she worked from 2006 to 2008 as consultant for Cinecittà Holding and She realized an award dedicated to cinema's workforce and technicians. In 2007 she organized the 70th birthday festivity of Cinecittà with an international parterre. Nominated as best costume designer: three times at Nastri d'Argento Awards (2006, 2007 and 2008), three times at David di Donatello Awards (1983, 1985 and 2007), once at Emmy Awards (2003) and once at Academy Awards (2000). From 2008 she is consultant for Cinema, Special Events, sponsorship and public relations for "Spoleto Festival dei Due Mondi" under the direction of Giorgio Ferrara. From 2013 she is teacher to the IED and she is the head of Master Costume Designer. With her society, the Nicomax Cinematografica srl has produced with success projects as "Achille"by Giorgia Farina, the docufilm "Dante Ferretti: Production Designer" and "Marco Ferreri:Dangerous but necessary", winner of David di Donatello and Nastro d'Argento 2018.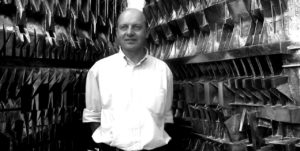 PIERGIORGIO GAY
Member of Academy of the Italian Cinema. He has directed: Tre Storie with Sandra Ceccarelli, nominee at David di Donatello Award as best newcomer director in 2000; Guarda il Cielo with Sandra Ceccarelli, Giuseppe Battiston and Paolo Pierobon; La Forza del Passato with Sergio Cherubini and Bruno Ganz, in competition at 59th Festival del Cinema di Venezia. He worked for lyric opera staging Jerusalem by G. Verdi and Lucia di Lammermoor by G. Donizzetti. About Television he directed in 2007 three episodes of "La squadra". In 2009 he coordinates filming of the theatrical show by Giuseppe Battiston: Orson Welles' Roast.
He realizes several documentaries: E L'amore?, It's only rock'n'roll (but I like Keith) and Niente Paura with Luciano Ligabue presented in 2010 to Festival di Venezia, nominee at Nastri d'Argento Awards in 2011 as best documentary. He is teacher and coordinator of Video Design at IED – European Institute of Design in Milan, teacher of documentary at CISA of Locarno. From 2014 he is responsible and selector of the competiton dedicated to schools of Cinema for the Montefeltro Film School Festival.
VALERIO JALONGO
Graduate in philosophy, he attended the "Gaumont" school of cinema and the University of Southern California in Los Angeles. Jalongo won the De Sica Prize for his film DREAMCITY made in LA and then he made his first feature film, MESSAGGI QUASI SEGRETI, Best Film at the international festival SCRITTURA E IMMAGINE in 1997. In 2001 he leads a creative writing group in Rebibbia Prison and in 2003 accomplishes SULLA MIA PELLE, interpreted by Ivan Franek and Donatella Finocchiaro; the film participates to Torino International Film Festival and Bangkok International Film Festival and it receives many prizes and rewards as: a special mention to Villerupt Film Festival, first place at Napoli Film Festival, best film at Altrocinema Film Festival, best film at Levante Film Fest in Bari, jury prize at Storie di Cinema in 2005. From 2007 Jalongo works on the documentary DI ME NE COSA NE SAI, an inquiry on the great Italian Cinema and the cultural changes from the Seventies to the present. In the same years, he writes and realizes LA SCUOLA E' FINITA, interpreted by Valeria Golino and Vincenzo Amato, presented at Rome Film Festival and Montreal International Film Festival in 2010. The Documentary about art and science IL SENSO DELLA BELLEZZA made at CERN in Ginevra, presented at Nyon Film Festival, Visions du Réel in 2017, selected as one of the best 20 Europeans documentaries at PRIX EUROPA 2017 in Berlin, at Visioni dal Mondo, Immagini dalla Realtà 2017 as opening title of the third edition and in many others festivals. IL SENSO DELLA BELLEZZA was presented by over 150 scientists in Italian and Swiss theaters and it remained in program for over 4 months.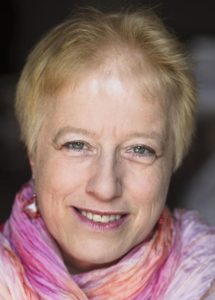 GUDULA MEINZOLT
Gudula Meinzolt is Head of Industry at Visions du Réel, Festival International de Cinéma Nyon, Switzerland, since 2010. Visions du Réel is one of the leading documentary films festivals worldwide, offering a variety of approaches of cinema of the real, in competitions for features, medium length and short films as world or international premiere. The Festival and the Industry offer a wide range of film premieres, roundtables, talks and professional opportunities : online Media Library, Pitching du Réel, Docs in Progress, Rough Cut Lab etc. From April 5 to 13, 2019 Visions du Réel will celebrate its 50th anniversary. Gudula Meinzolt has been working in film areas such as investigation, promotion, festivals, distribution, exhibition e production. She was manager of the MANNHEIM MEETINGS and the Kommunales Kino Freiburg, Germany. She works as consultant, participates in festival and financing juries and organizes coproduction events. She is also producer with Autentika Films, Germany, together with Paulo de Carvalho, specializing in (co-) production with Iberoamerican directors and producers as well as international partners. Their films have been premiered at Berlin, Locarno, Rotterdam, Venice etc.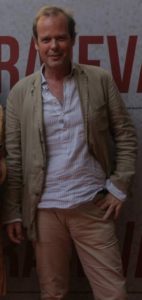 FRANCESCO VIRGA
Francesco Virga co-founder of MIR Cinematografica. Loves documentaries and produces feature films too. The recent filmography includes: LIBERAMI by Federica Di Giacomo, BROTHERHOOD – IL SOGNO DI FRANCESCO, by Arnaud Louvet, ANNA PIAGGI, UNA VISIONARIA NELLA MODA by Alina Marazzi, BRIDGES OF SARAJEVO by Vincenzo Marra and Leonardo Di Costanzo. By Alina Marazzi he produced also ALL ABOUT YOU, WE WANT ROSES TOO and FOR ONE HOUR MORE WITH YOU. He's currently working to Abel Ferrara's new project PADRE PIO. He's member of the European Producers Club and of the European Film Academy.
STUDENT JURY
A Jury composed of students of the most known cinema and documentary university departments and specialized schools. IULM, Università Cattolica del Sacro Cuore di Milano, IED – Istituto Europeo di Design, Università degli Studi di Milano Dipartimento di Beni Culturali e Ambientali, Civica Scuola di Cinema, Centro Sperimentale di Cinematografia.
Centro Sperimentale di Cinematografia: Bartolomeo Corsini, Direttore del Centro Sperimentale di Cinematografia and Paola Ferrario, Resp. Segreteria Didattica del Centro Sperimentale di Cinematografia
Civica Scuola di Cinema: Laura Zagordi, Direttrice della Civica Scuola di Cinema and Germana Bianco, Relazioni internazionali e festival Civica Scuola di Cinema
IED – Istituto Europeo di Design: Piergiorgio Gay, Coordinatore e docente dell'Istituto Europeo di Design di Milano (IED)
IULM: Gian Battista Canova, Rettore dell'Università Iulm
Università Cattolica del Sacro Cuore di Milano: Mariagrazia Fanchi, Professore Associato Dipartimento di Scienze della comunicazione e dello spettacolo Università Cattolica del Sacro Cuore di Milano, Ruggero Eugeni, Professore Ordinario di Semiotica dei Media Dipartimento di Scienze della comunicazione e dello spettacolo Università Cattolica del Sacro Cuore di Milano and Maria Francesca Piredda, docente del Dip. di Scienze della comunicazione e dello spettacolo

Università degli Studi di Milano Dipartimento di Beni Culturali e Ambientali: Raffaele De Berti, Professore Associato di Cinema, Fotografia e Televisione, Università degli Studi di Milano Dipartimento di Beni Culturali e Ambientali e Elena Dagrada, Professore Ordinario di Cinema, Fotografia, Televisione e Nuovi Media Università degli Studi di Milano Dipartimento di Beni Culturali e Ambientali