Looking for
Volunteers

Volunteers
6th INTERNATIONAL DOCUMENTARY FESTIVAL VISIONI DAL MONDO
The 6th International Documentary Film Festival Visioni dal Mondo (A Window on the World) will be held September 17-20, 2020 in Milan, at The Litta Theater and at the National Museum of Science and Technology Leonardo da Vinci.
VOLUNTEERS

Visioni dal Mondo is seeking volunteers!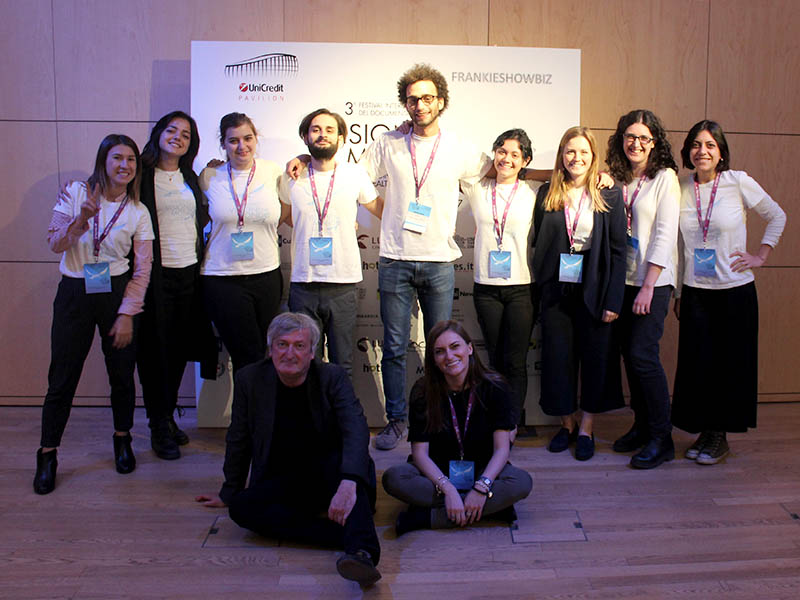 The requirements:
predisposition to interpersonal relationships and to work in team;
full availability during the week of the Festival;
availability in the days before the festival to give support to the organization of the Festival premises, and to the promotion and material's distribution activities;
flexibility, initiative, adaptability and accountability;
good knowledge of English (an additional language will be appreciated);
valid driver's license and good knowledge of the city of Milan.
During the Festival days, September 17-20 – 2020, you should be available from morning to evening (9:30 to 23:00, the days are organized in 3 different time shifts).
You'll be part of a team, but you could  also be assigned position of responsibility to be carried out independently. You will report to the festival's manager.
You could be required more availability time in the week prior to the Festival, in order to support the final organization of the premises and the logistic.
The Festival manager responsible for the  'Volunteers team' will organize (closer to the festival date) a half a day meeting  to inform about the Festival, and the job/duties of the volunteers. In these meeting an Instruction/guidance  manual will be given.
The volunteer activity (as above) cannot be recognized as an internship or work placement in order to achieve the CFU.
Benefits for  Volunteers
Opportunity to learn about, and take part actively in the shaping and implementation of a leading international film festival, to become an active part of the Festival organization;
opportunity to come into direct contact with important cinema professionals like directors, producers, authors, journalists, distributors,  institutions and associations  representatives;
free access to all events related to the Festival, of course if it does not overlap with the volunteers duties;
gadgets and uniform, tickets, snacks;
certificate of participation, issued at the end of Festival specifying the hours worked for the event, Festival presentation letters to the international film schools and universities.
Curricular internship:
If your university is organizing and authorizing the curricular internship, under a tutor responsibility, fill the above form. The festival will then contact you.
Visioni dal Mondo
Via Privata Maria Teresa, 11
20123 Milano
+39 02 8088 6811
info@visionidalmondo.it