Brief Synopsis:
With unprecedented, exclusive access, White Noise tracks the rise of far-right nationalism. This film takes the viewer into the terrifying heart of the movement – explosive protests, riotous parties, and the rooms where populist and racist ideologies are refined, weaponized, and injected into the mainstream. Just as the alt-right comes to prominence, infighting tears the movement apart. But even as the alt-right fractures, its once-marginalized ideas find a foothold in mainstream discourse, in Republican politics, the establishment right-wing media—and on the social-media.
As white nationalist violence surges in America and across the world, White Noise represents an urgent warning about the power of extremism, and where it's going next.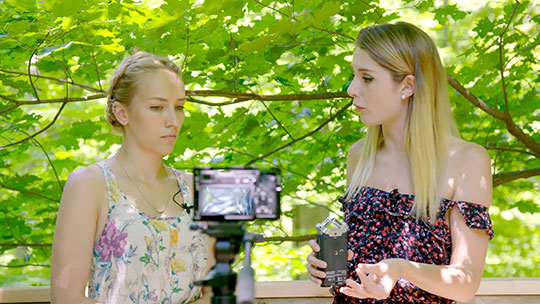 Directed by: Daniel Lombroso
Production: The Atlantic
Producer: Kasia Cieplak-Mayr von Baldegg, Jeffrey Goldberg
Editing: Carlos Rojas Felice
Cinematography: Daniel Lombroso
Running time: 94'
Country: USA
Year: 2020
Contacts: Elena Urbani | elena.urbani@cdi-distribuzioni.it
Director's note:
In 2016, I captured footage of Donald Trump supporters throwing Nazi salutes in celebration of his presidential victory. Ever since, I saw far-right rhetoric reaching millions online. As a Jewish American and the grandson of two Holocaust survivors, this question was deeply personal. Over three years, I traversed 12 states and five countries, and spent hundreds of hours with conspiracy theorists, far-right influencers, and politicians. White Noise explores the seductive power of extremism and shows how empty its promises are.