Brief Synopsis:
Lucica, Ileana and her daughter, Emanuela, live in "Lucha y Siesta", an occupied public transportation building in Rome to give shelter to women escaping violence.
Turnkey, with responsibility and awareness, the three women have achieved their independence. Ileana and Emanuela are at the end of their journey at "Lucha y Siesta" and, as per practice, their rooms will be left to those who need them most.
But while the three women are spending the last days under the same roof, a threat is looming over "Lucha y Siesta" and its residents: the building has been taken over by the bankruptcy court of Rome and it is going to be put up for auction. Its guests are going to have to leave the space.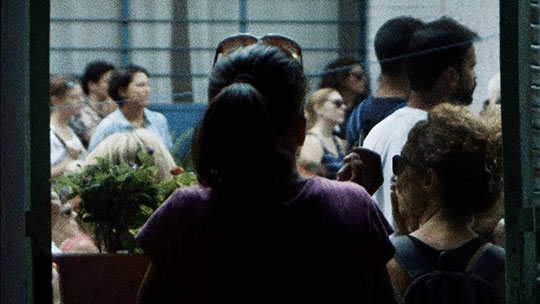 Directed by: Martina Di Tommaso
Production: Dinamo Film S.r.l.
Producer: Ivan D'Ambrosio
Editing: Mattia Soranzo
Cinematography: Valentina Summa
Running time: 15'
Country: Italy
Year: 2020
Contacts: Production| info@dinamofilm.com
Director's note:
Our intention has always been to tell Lucha y siesta through an intimate and daily portrait of the women who live there. When we met Lucica, Ileana and Emanuela we understood that it was not just a matter of living in a place, but of supporting each other during difficult times. These small moments of closeness make up a private family history.