Brief Synopsis:
The story of the first ten years of the music label TǓK MUSIC, told by his founder, the artist and producer Paolo Fresu, and TǓK MUSIC's young and dedicated musicians, together with the label's illustrators, visual artists, directors, studio technicians, designers, press office and printers.
This film paints a picture of contemporary music industry featuring the voices of its protagonists, carrying us through a journey into the lively world of Italian jazz and reflecting on the issue of digital media.
Shot in the middle of the pandemic, the documentary is presented as a sort of "puzzle" of contributions, realized by the artists with their own means: a forced choice becoming a "stylistic code" enriched by the willingness to be heard.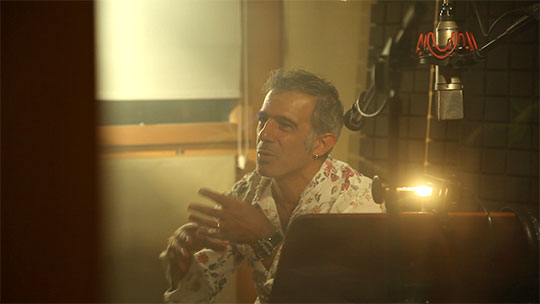 Directed by: Roberto Minini Merot
Production: Myro Communications
Producer: Roberto Minini Merot, Ferdinando Vincentini Orgnani
Editing: Roberto Minini Merot
Cinematography: Daniela Bellu
Running time: 85'
Country: Italy
Year: 2021
Contacts: Produzione | produzione@myrofilm.com
Director's note:
I had to talk about Tǔk's first ten years. A journey starting from music and embracing all expressions and forms of art, none excluded. Translating all of this into a film was fascinating. But there is more, a huge added value. We made Tǔk Ten in the middle of lockdown, and despite this – or maybe right because of this – the artists really wanted their presence to be felt: with a smartphone or a tablet, their contributions arrived from everywhere. A strong and powerful signal! Whatever may happens, Art will always be here