IN THE EYES OF OTHERS - ITALIANS
Italian contest – Full-length film
Brief Synopsis:
Vittorio gets into his old car. He has a feat to accomplish and a mission. On the seat beside him, his inseparable cameras.
His mission is to pursue the role of a lifetime as a witness of the hidden lives of "ordinary people" through his photos.
His feat will be to travel through the whole of Italy. A long trip to be accomplished in the company of just an old friend. But also a Journey, the internal journey of he who, between struggle and surprise, proceeds to measure himself with the difficulties presented by multiple sclerosis.
Vittorio's quest is an adventure on the road, where the road is an experience to be conquered with every step, the road less travelled, the secondary and more intimate one. Departure is the narrative's only certainty.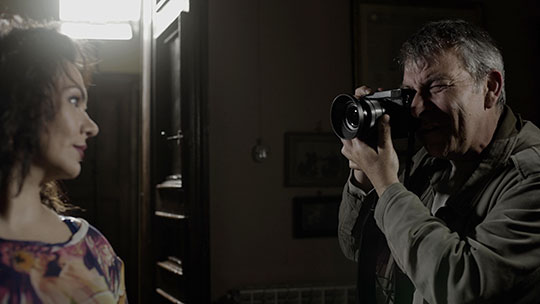 Directed by: Claudio Bonafede
Production: A World With a View
Producer: Christine Reinhold
Editing: Claudio Bonafede
Cinematography: Vittorio Daniele
Running time: 83'
Country: Italy
Year: 2021
Contacts: Christine Reinhold| christine@aworldwithaview.it
Director's note:
Vittorio decided to photograph Italians across the peninsula. A feat.
Instinctively I decided I would turn his project into a film.
For greater intimacy I opted not to have a crew.
I relied on his sensibility, that of the Italians, places lived, discovered, reality. As our journey unravelled it became a challenge. For him, and for me, and not just a physical one.