Italian contest – Full-length film
Brief Synopsis:
Alessandro lives with his wife, Camilla, and his young son, Gregorio, in Beijing. As a reporter for the European TV, he travels within the city and beyond, following the tanks crossing Tian'anmen Square, or the Tibetan chants echoing in remote valleys. Life is not easy in the mega-city and Alessandro moves like an outcast, through a city resembling some writer's dystopian SCI-FI creation. The megalopolis of the future is here: under a cloak of smog, everywhere is traffic and the individual, bombarded by slogans, is swallowed up by the mass. Then, through his work, Alessandro encounters young artists from the Chinese undergound art scene. And it is this that restores poetry to the metropolitan daily life.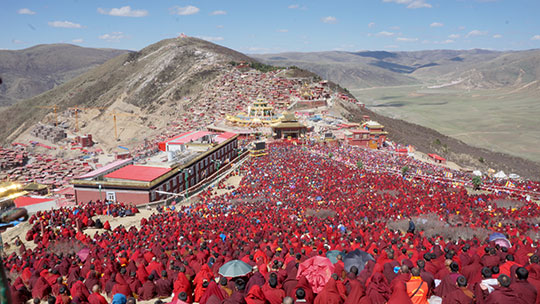 Directed by: Alessandro De Toni
Production: Ladoc, Ghirigori
Producer: Lorenzo Cioffi, Erika Rossi
Editing: Enrica Gatto
Cinematography: Alessandro De Toni, Jonas Schoenstein
Running time: 69'
Country: Italy
Year: 2021
Contacts: Production| lorenzo@ladoc.it
Director's note:
Narrated by the protagonist and author, Myjing is a diary from the future, written by a man who lives in a dystopian city. It's a science fiction documentary: it tells the true story of a man and his family by means of the forms and the instruments of sci-fi narrative and cinema. Alessandro, in fact, is an alien in today Beijing – a city which looks like Blade Runner's Los Angeles. Myjing is his view of the country and its local culture: a puzzle of images, thoughts and sounds in which he brought together 20 years of experience there.