Italian contest – Full-length film
Brief Synopsis:
After twenty years of work in Italy, as a consequence of the economic crisis, Hassan has took his family back to Morocco. His firstborn Omar, instead, chose to stay in Italy, where he has a child with his Italian girlfriend and where he is planning his future. But something went wrong in Omar's plan. In fact, the girl refused to convert to Islam, rejecting the "regular" marriage Hassan wanted for his son. So, Omar and his girlfriend split up.
Reacting to the mistake of believing in an interethnic family, Omar decides to accept an arranged marriage in Morocco, with a Moroccan girl.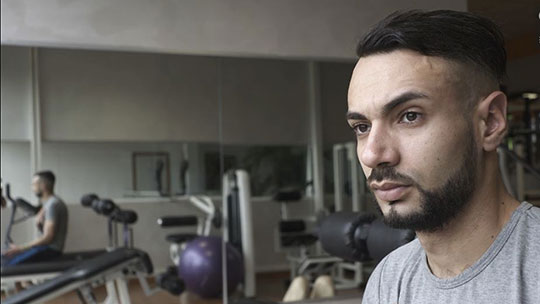 Directed by: Andrea Parena
Production: BabyDoc Film, Images du Sud, 2M
Producer: Francesca Frigo, Francesca Duca, Andrea Parena, Reda Benjelloun
Editing: Enrico Giovannone
Cinematography: Andrea Parena
Running time: 63'
Country: Italy/Morocco
Year: 2021
Contacts: Production | info@babydocfilm.it
Director's note:
Working with Omar, I saw how the lack of integration changes the destiny of young second generation people. It often happens when they are about to begin their adult life. That's the moment when the familiar, traditional, religious heritage re-emerges to complicate their growth path, their search for identity. Talking about Omar, his life comes to a crucial turning point, when he decides to separate from his family of origin to freely start his own.