Italian contest – Short film
Brief Synopsis:
This film portrays the Turin area in the past and present, which in 1961 was the scene of the "ITALIA '61" international labor expo. On that occasion, an entire neighborhood was built to celebrate, through futuristic works, the progress and well-being of Italy during the economic boom. '61 was also the year in which immigration from the south to northern Italy reached its peak and it was these "new Turinese" who went en masse to visit the expo.
Today, together with the Moroccan poet and immigrant Mohamed Amine Bour, we cross these places like aliens from a future that already appears old, to reflect on what is left of that promise of progress and to abandon ourselves to the pampering of memory.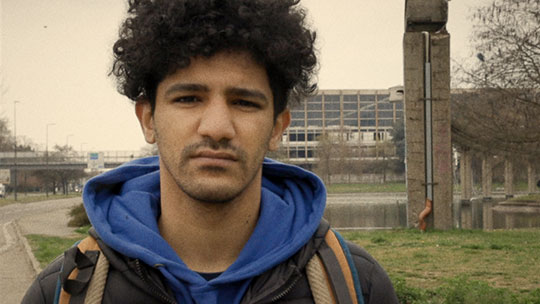 Directed by: Danilo Monte
Production: Polivisioni
Producer: Danilo Monte
Editing: Danilo Monte
Cinematography: Danilo Monte
Running time: 9'
Country: Italy
Year: 2021
Contacts: Danilo Monte | info@danilomonte.com
Director's note:
2061 is a film about time and the traces that its passage leaves in and around us.
There is a glorious and reassuring past in which the future is a promise and a dream that will come true. There is a present made of rubble of that betrayed promise reduced to tatters.
And then there is HIM who, arriving from the future, in a present of solitude, seeks a sweet as well as vain relief in his memories.