L'uomo che visse tre volte
Brief Synopsis:
Life is a bit like a journey. Mario Pirani's life has gone through the twentieth century, a century of great change, in a significant way. Born into a bourgeois family of Jewish origin, Pirani lived through the terrible racial laws promulgated by the fascist regime. After the war he became first an official of the Italian Communist Party, then a manager of Enrico Mattei's ENI and finally dedicated himself to journalism, becoming one of the protagonists of the great adventure of the founding of the daily newspaper La Repubblica. Three different lives. All lived in a way in-thoughts.
L'uomo che visse tre volte is a journey into the memories of Mario Pirani, into his memory, intra-taken by a mysterious Man, played by Neri Marcorè. A character out of time, ve-stito with clothes from the '30s, with a suitcase containing photos and objects that belonged to Pirani, who moves immersed in the times of today. On board a splendid steam train, Man crosses an unknown, indefinite land, while his mind takes him to the places where the life of Mario Pirani took place.
A timeless journey, with an almost fabulous tone. A dreamlike tale to narrate the Great Sto-ria, the one that involved everyone, through the eyes of a great witness of that time.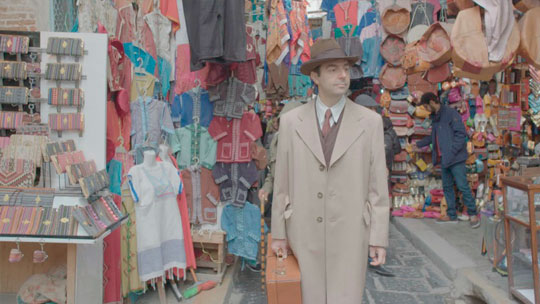 Directed by: Irish Braschi
Production: Istituto Luce Cinecittà
Producer: Marco Guelfi
Cinematography: Maura Morales Bergmann
Running time: 87'
Country: Italy
Year: 2019