AWARD CEREMONY AND CLOSING OF THE 6TH INTERNATIONAL DOCUMENTARY FESTIVAL VISIONI DAL MONDO (VISIONS FROM THE WORLD)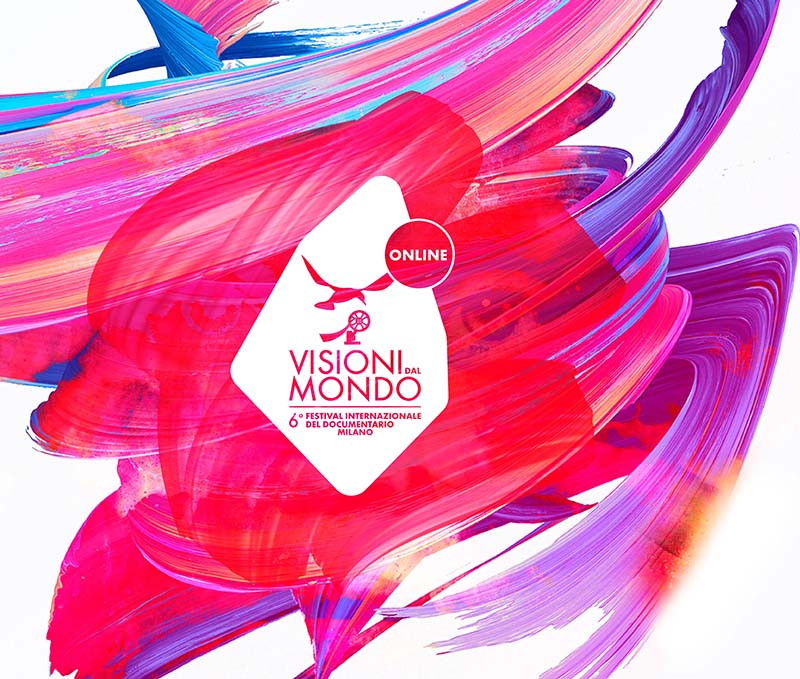 ITALIAN CONTEST:
Visioni dal Mondo Official Jury's Award at "OSCAR" by Silvia Miola, and 5000 euro prize.
Official Jury's Special Mention at "SONGS OF THE WATER SPIRITS" by Nicolò Bongiorno
BNL – BNP Group Paribas Young Jury's Award at "L'ACQUA, L'INSEGNA, LA SETE. STORIA DI UNA CLASSE" (The water, the emblems, the thirst. Story of a class) by Valerio Jalongo, and 2500 euro prize.
Young Jury's Special mention to "PAPERMAN" by Domenico Zazzara.
Rai Cinema Franco Scaglia Award to "HONG KONG GA YAU" by Marco Di Noia. Rai Cinema preacquisition.
INTERNATIONAL CONTEST:
Visioni dal Mondo Award, International Jury to "WOOD" by Monica Lazurean-Gorgan, Michaela Kirst and Ebba Sinzinger. Prize of 3000 euro.
International Jury's Special Mention to "BANKSY, MOST WANTED" by Aurélia Rouvier and Seamus Haley.
VISIONI INCONTRA, INDUSTRY SECTION:
Best Documentary Project Award by the Decision Makers Jury at "ELLEPI'" by Luca Lancise, Indyca. Prize Visioni Incontra of 2500 euro
Decisions Maker's' Special Mention at "NON C'E FUTURO PER I FIGLI" di Michele Bizzi, Kinedimorae Srl, Telespan 2000 (Vertice 360).
Milan, 21st of September 2020. The President of the International Documentary Festival Visioni dal Mondo Francesco Bizzarri and the artistic director Maurizio Nichetti close with great satisfaction the sixth edition of the annual appointment with the Documentary cinema: an original and first time ONLINE edition, available through the Visioni dal Mondo platforms on the festival website www.visionidalmondo.it.
The Award and closing ceremony of the 6th Festival Visioni dal Mondo took place at 6 p.m.. For 5 days, from the Visioni dal Mondo TV Studio in Milan, the directors launched and presented in live streaming a rich program of roundtables, talk, masterclasses, premieres of 30 Italian and international documentaries On top of it Visioni Incontra, the Industry section of the Festival, conducted by Cinzia Masòtina, head of Industry. More than 100,000 page views, over 15,000 bookings, 17 sold out documentary films, the online edition of the International Documentary Festival Visioni dal Mondo was followed from all regions of Italy. Visioni Incontra (Visioni Meeting), the Industry section ended successfully and with an extraordinary presence of industry professionals, over 200 accredited industry professionals plus another 200 visitors, over 80 one-to-one meetings between the 12 projects and buyers and commissioning editors, 2 Round table.
The 6th Festival partners: main sponsor BNL Gruppo BNP Paribas, sponsor Pirelli e GK Investment Holding Group, media partner RAI, RaiPlay, support from RAI Cinema, collaboration of Istituto Luce Cinecittà, Doc/it – Associazione Documentaristi Italiani, MYmovies.it, Hot Docs, Salina Doc Fest, Image Building and Museo Nazionale Scienza e Tecnologia Leonardo da Vinci cultural partner. The Festival is under the patrocine of Comune di Milano and Associazione dell'autorialità cinetelevisiva 100autori, web media partnership Taxidrivers.it and the support of the best film schools and faculties in Milan.